ROW 2020 Virtual Annual Meeting & Program Planning
Using Zoom Virtual Meeting - October 30 (Friday)
Time: 9:00 AM EST (Maryland Time) for 4 Hrs. International Participants - early Sign Off options/Late evening hours - see Agenda
A few Special topics will be included - Ideas on projects in small groups with safety protocols and others will be discussed. Think of projects without group gathering during the pandemic
For Detail Agenda Click here
for FREE Registration Complete the Form Below
Please include your Full Name, Affiliation, Location, and a valid email address above - then Click Send.
You will receive an email confirming your registration from the server, it might be in your junkmail box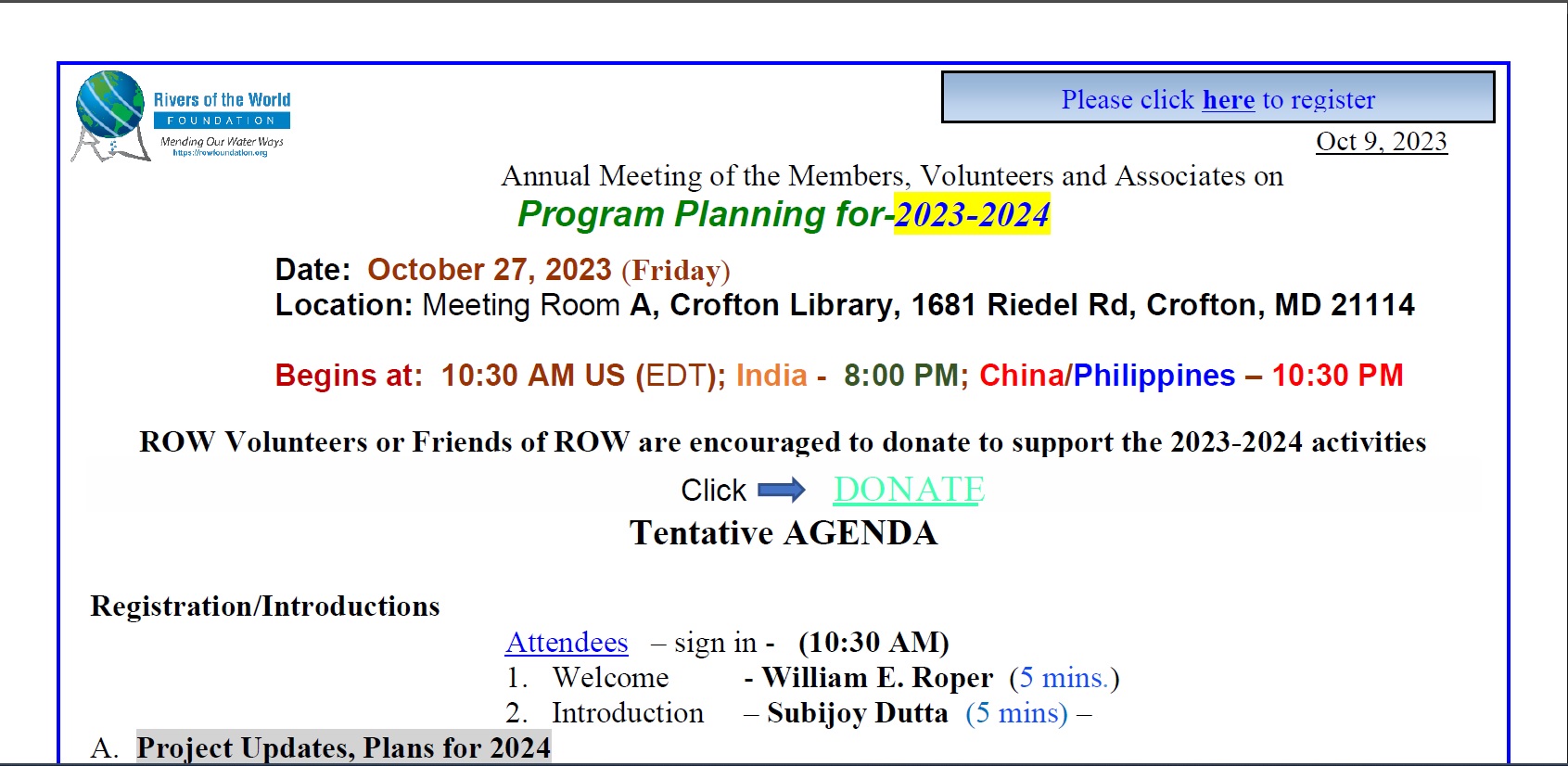 You can also contact us by e-mail at the address below:
We will reply back to you by e-mail or Phone


rowfoundation at gmail dot com



You can Donate and Provide Support to our activities towards Daya (Odisha) River and Yamuna River Protection and Cleanup Efforts in India !!!!

To Donate for a Specific activity please mention that in Memo box after Clicking on the Donate Button
A Big Thank you for your Support !!!