Welcome to the Rivers of the World(ROW)Foundation, Crofton, MD USA
back
forth
Pictures of Rivers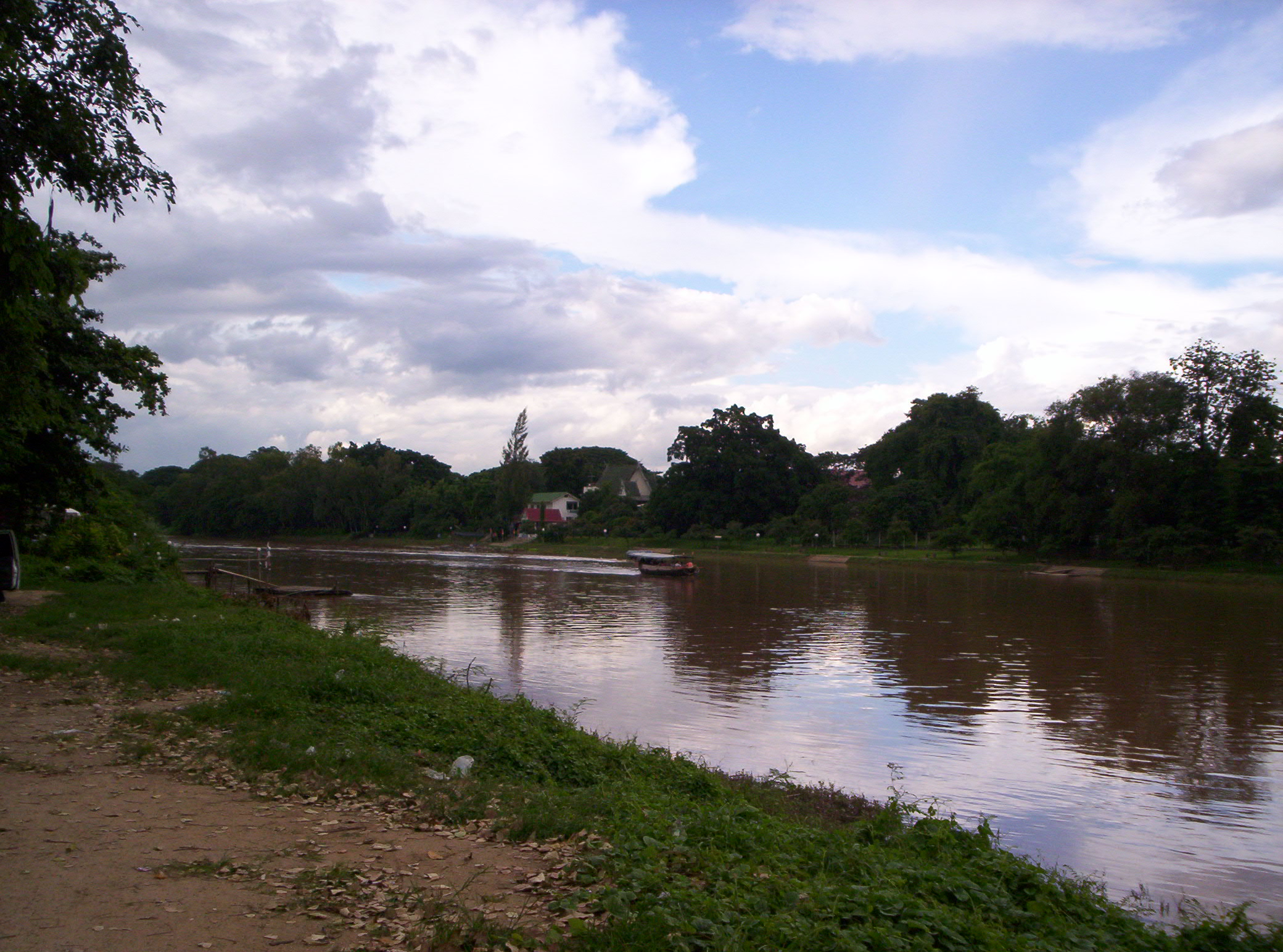 World Water Day-2015, Announcement of Worldwide Actvities and Local Contacts New!
View Formal Steps for WWD-2015 + Coordinator List
Download Formal Steps for conducting ROW Foundations - WWD-2015
Keynote Address/Presentation- by Subijoy Dutta at the Int'l River Summit, Marikina City, Philippines, Nov 19, 2014
A few Pictures from the International River Summit, Nov 18-22, Marikina City, Philippines
Details of International River Summit 2014 with agenda and Program, Marikina City, Philippines
Rivers of the World Assistance to Typhoon Victims in Philippines 2014
Rivers ofthe World Foundation's World Water Day-2014 activities, More Pics/Reports
World Water Day-2014- preliminary picturbr /> Beaver Creek Watershed education by Dick Lahn News Report of a Visit to Lake in Mysore, India
Rivers of Japan - by Dr. Matthew Perry
Summary Report - ROW Annual Meeting,October 2013
Supertyphoon Haiyan Disaster - Philippines
Water Advisory/Guidance during Disasters
ROW Foundation - What, Where, How and more..
World Water Day-2013, Worldwide Activities with Detail Map Locations and Activity Reports
World Water Day-2013, Announcement of Worldwide Actvities and Local Contacts
Pictures and Stories of Jan 2013 Visits to Yangtze (China), Iloilo(philippines), and Yamuna+ (India)- Click here
Yangtze River Workshop in Wuhan City, China - Pictures of Participants and Attendee List
Wetland Treatment System Installation and proposed Improvement - for the Yamuna River near Agra - Click here..for details
Annual Report Presentation October 20, 2012 - Click here to Open the Presentation
Members-Volunteers List with Photo-CLICK & SEE THEM
A Global Exchange on River Protection, Restoration,& Water Quality Improvement Techniques
Efforts by ROW Volunteers to save the Finless Porpoise in the Yangtze River New!
1st Philippine international River Summit - Summary Highlights from the Summit in Iloilo
International River Summit, FINAL Program, Venue and Session Details, Iloilo City, Philippines
World Water Day 2012 Activities - See Pictures and Reports from 11 cities across the World View Pics!
ROW Participates at the Anacostia River Jazz Festival, April 28, 2012- See pictures
River Trash Clean-Ups Across Four Countries to Celebrate WWD2012 - See Gallery at Flickr
International River Summit, Iloilo City, Philippines

INDIA - Rivers and More, in pictures - from a Bown Bag lunchtime show in Arlington, Virginia
A few Pictures of Iloilo City and Boracay Island, Philippines

Update from Iloilo City, Philippines on the Iloilo River, Dec. 21, 2011
Dec 13, 2011 at the Gandhi Bhavan - arranged by Jugasankha,Tuesday, December 13 You may pre-register at the above Link
Site Visits to India and Philippines in Maps - Nov-Dec 2011
World Water Day (WWD-2011) Activities Summary Report
- WWD-2011-CHINA !!!!! WWD-2011 - INDIA !!!! WWD-2011 - PHILIPPINES-ILOILO

Barak River Water Quality Screening Report February 2011
ROW Foundation- What, Where, How + Projects needing Funding
You can Donate/Support our activities towards the Iloilo River, Philippines, Yangtze-Kiang River, and the Barak (Assam), Daya (Odissa), Ganges(Rishikesh), and the Yamuna River Protection and Cleanup Efforts in India !!!!

To Donate for a Specific River Please mention the Name of the River in Memo box after Clicking on the Donate Button
How to Treat Yamuna Waters & Beyond ?
-A presentation by S. Dutta on Wastewater Treatment..
River Reconnaissance During India Trip in Maps for 2011

For 2010 Activities Part II Click Here
See Pictures of a few Rivers of the World below
Yamuna River: Cry of Yamuna (left) and Massive Pollutants Discharged to Yamuna near Faridabad (right)
Mission
Click here for Rivers of the World Foundation's Mission Statement
---
Our strategy is to start with a small first step... and we have been trying to take that first to start cleaning the dranage canals that discharge to the Yamuna River, starting in Uttaranchal and flowing through northern India to Uttar Pradesh, and to create a better ecosystem in New Delhi.


There is a more detailed summary for further information.
---
You can help the Rivers of the World Foundation by purchasing anything from the following links. Amazon.com will donate a part of your purchase cost to the ROW Foundation. Please consider purchasing Books, Computers, Notebooks, or any accessories using the Following Links. This will help ROW to extend help to more Rivers of the World.
Books, or any gifts etc. from Amazon.com
Computers, Tablets or any other electronics from Amazon.com
Need Help Navigating?
The links are always on the navigation bar on the top of your screen.
This site was last updated December 8, 2018, 9:50 PM EST(US)
Free DHTML scripts provided by Dynamic Drive